PARTNERS & REFERENCES
Bert Helbig has already managed to impress the following partners. They put their trust in his strategic consulting expertise and communication know-how: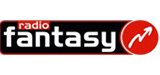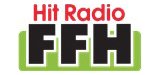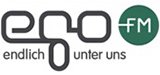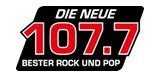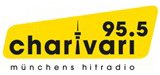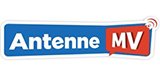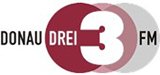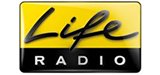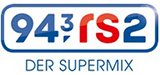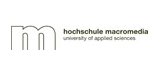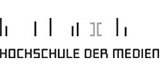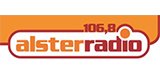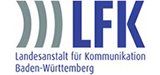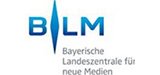 "Bert Helbig is a shining beacon in the world of consulting.
His perfect blend of strategic understanding and practical experience makes him an important innovator with an undistorted outside perspective. We discuss with him numerous issues regarding positioning, music and presenting at a number of different levels. But Bert is also a skilled, analytical and creative source of ideas and advice in other areas, as well.
We are currently enjoying the best listening figures in our station's history, which is in no small measure down to his professional work.
We have been working with Bert for around five years – an extremely constructive collaboration which I appreciate greatly, and also greatly enjoy. I view Bert as a profitable partner, an equal, and nowadays a good friend of the company!"
Andreas Dürr, CEO
Radio Fantasy Augsburg
"For our company, the collaboration with Bert Helbig has brought a new quality into the discussion surrounding strategic programme goals and their implementation.
Mr Helbig is not only able to generate knowledge and insight into the causes and effects of our own corporate activities, but elegantly convey these too.
We have gained an absolutely top-calibre consultant in Bert Helbig."
Robert Weber, CEO Antenne
Mecklenburg-West Pomerania
"Mr Helbig is extraordinarily skilled in combining a station's existing positive approaches and HR strengths with a strategic and scientific approach in order to achieve measurable, optimal results.
The human hurdles which can arise during such projects are mastered by him with the necessary sensitivity as well as appropriate firmness.
We have got to know Mr Helbig as a brilliant strategist with an inexhaustible wealth of experience. It is positively fun and cheering to work with him."
Thomas Hagenauer, CEO 95.5 Charivari
Munich's hit radio
"I am happy to have found a great partner in Bert Helbig.
His comprehensive expertise is an important component in our strategic decision-making and has helped us greatly in the past when consolidating and further expanding the Radio Fantasy brand in a difficult radio market.
A 42%* increase in listeners is definitely also a success that can be attributed to Bert Helbig."
*(FAB 2015 hourly net reach Mon-Fri)
Thorsten Rother, Director of Programming
Radio Fantasy, Augsburg
"In the collaboration with Bert Helbig, your (own) interests always take second place. First place is dedicated to your listeners.
Bert Helbig emphasises action over admonishment, and focus over phrases. He doesn't tell you what could be improved. He just improves it.
Your team, the director of programming, and the station. Practice instead of theory. From analysis, through to on-the-job training.
Specific. Constructive. Creative.
And always with a sense of fun, even in difficult situations."
Gerrit Kohr, Director of Programming, Antenne
Mecklenburg-West Pomerania
"There are three types of people working in radio.
The creative, emotional, instinct-driven type, full of ideas and passion for radio that guide their decision-making. The strategic, scientific type, who prefers to decide everything on the basis of studies and research. And the workaholic who spends hours planning and implementing everything down to the very last detail.
With Bert Helbig, you get all three types in a single person. He is someone it is fun to work with successfully.
A stroke of luck for German radio."
Alex Kind, KIND of RADIO Strategic
Programme Consultant & CEO STAR FM
"Bert Helbig has conducted numerous seminars and lectures with great success at the Macromedia University of Applied Sciences.
He stood out with his expertise in the areas of strategy and communication in particular.
His outstanding links within the media sector meant that there was always plenty of practical relevance in his events.
Alongside the curricular courses, Macromedia University also liked commissioning Mr Helbig with specialist lectures on the aforementioned topics in front of a larger audience (at graduation ceremonies, for example).
Thanks to his outstanding dedication, he was greatly appreciated by students and colleagues alike. The Macromedia University of Applied Sciences is happy to continue its collaboration with Mr Helbig."
Professor Florian Stadel, Macromedia University
of Applied Sciences